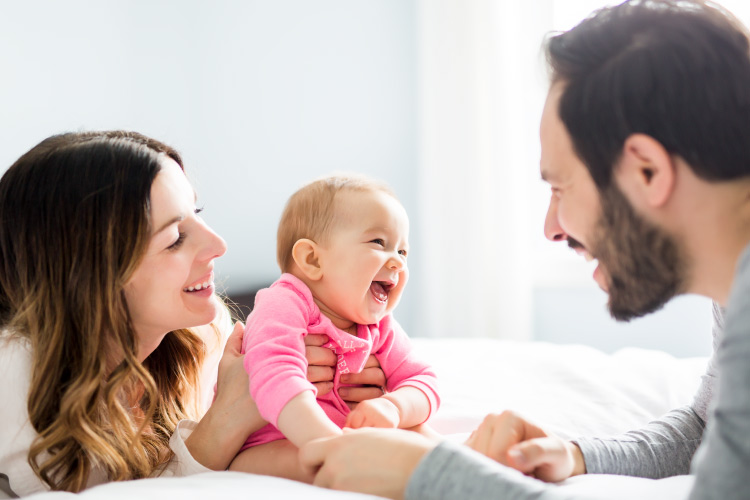 If you have little ones, it's likely you're concerned with keeping their smile in tip-top shape. Here, we'll go over some of the most frequently asked questions that will help guide you through caring for your child's baby teeth. Keep in mind that every child develops a little bit differently and these answers are generalized for the majority of children.
When Should I Bring My Child to Visit the Dentist?
The American Academy of Pediatric Dentistry recommends that your child visit the dentist by their first birthday or whenever their first tooth erupts—whichever comes first. Getting your child into the dentist at an early age helps establish a healthy routine of visiting the dentist and allows our team to closely monitor their oral development and dental health. Check out our "First Visit" page for more information about preparing your child for their first visit, what to expect, what to bring, and our new patient gifts.
At What Age Can My Child Begin Using Toothpaste?
You should begin brushing your child's teeth with fluoridated toothpaste as soon as they erupt, usually around 6 months old. But be sure to only use a smear of toothpaste no larger than a grain-of-rice until your child is 3 years old. Then, you can use a pea-sized dollop. Most pediatric toothpaste is flavored to make your child's brushing experience a bit more enjoyable. As soon as your child is able, encourage them to spit after brushing their teeth to avoid swallowing their toothpaste and the bacteria and food particles you brushed away.
When Should I Begin Flossing My Child's Teeth?
As soon as your child has 2 teeth touching, start flossing between their teeth!
How Can I Establish Healthy At-Home Dental Routines?
The best piece of advice we can give to parents creating at-home dental hygiene routines for their kiddos is to lead by example. If your little one sees you taking your oral health seriously, they'll be more inclined to do the same. As a family, we recommend making it a consistent part of your morning and nighttime routine on a daily basis. When you notice your children have been doing a great job, praise them and reward them with stickers, a new toy, a special family outing, or whatever best suits your family, as long as it isn't a sugary treat!
Schedule Your Child's Checkup!
Following these tips will help keep your child's baby teeth healthy, strong, and free of decay. During your child's routine visit, we can discuss their dental habits in greater detail and go over additional tips that are specific to their unique dental needs. So if you are ready to schedule your child's next visit with our pediatric dentist in Tyler, TX, please utilize our contact form or call to speak with a member of our team to get set up. We look forward to seeing you and your little one very soon!