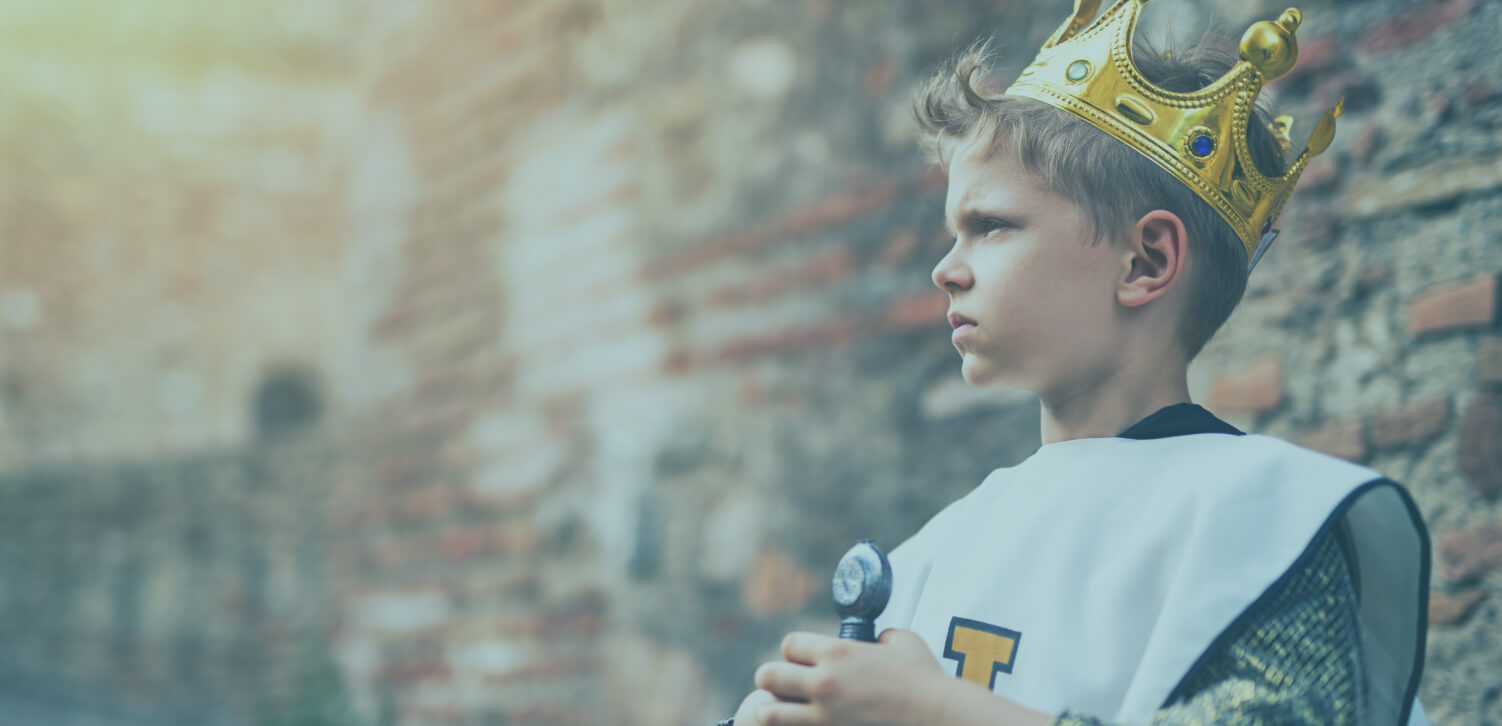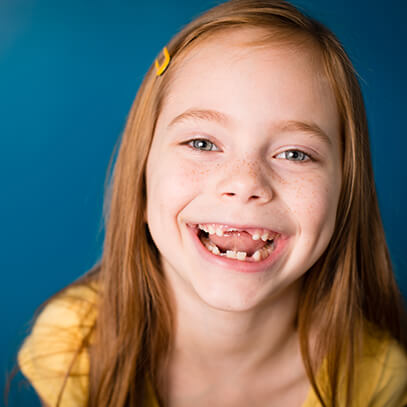 Pediatric Dental Cleanings & Exams in Tyler, TX
Your child's oral health is an important aspect of their overall well-being. In addition to brushing and flossing at home daily, it's essential to have routine pediatric dental cleanings and exams. By routinely attending pediatric dental cleanings and exams, your child can enjoy a healthy smile that will last a lifetime. Contact our pediatric dental office in Tyler, TX, to schedule a pediatric exam and cleaning for your child today!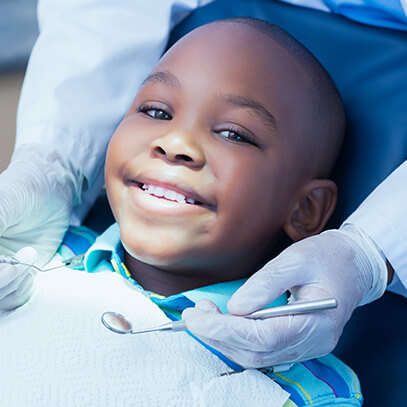 What Is a Pediatric Dental Exam?
A comprehensive dental exam allows Dr. Patrick and our team to get a close look at your child's teeth, gums, and mouth. We check for signs of tooth decay, gum disease, and other oral issues during the exam. We may utilize X-rays to assess the health of teeth and jawbone in children who are growing. We make pediatric dental exams as seamless as possible!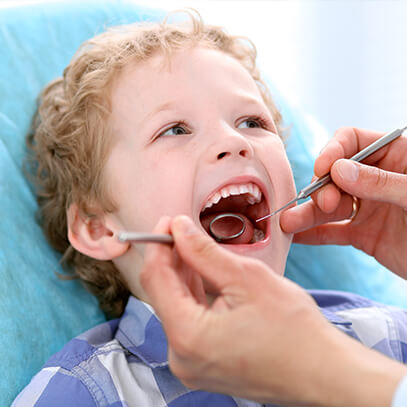 When Should My Child Get Their First Cleaning and Exam?
The American Academy of Pediatric Dentistry guidelines state a child should visit the dentist for a teeth cleaning and exam every six months. Routine kids dental exams and cleaning should start once the first baby tooth erupts or around the age of one year. Early dental visits allow us to monitor oral development, identify potential issues, and provide guidance on proper oral hygiene and diet. Starting dental care early helps children become comfortable with dental visits and establishes a foundation for good oral health habits. For children with a high risk of cavities, we may encourage more frequent visits.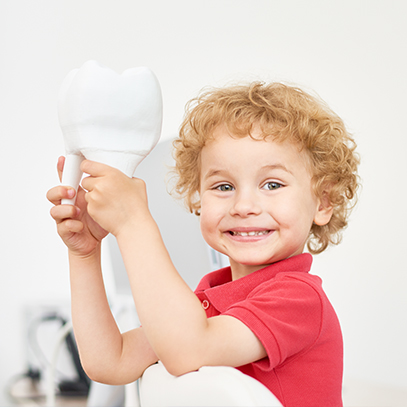 How Important Are Dental Cleanings for Kids?
Pediatric dental cleanings are a large part of pediatric dental exams. Regular pediatric dental cleanings remove plaque, tartar, and debris from teeth, which are challenging to remove with only brushing and flossing. A kids dental exam and cleaning helps prevent cavities, gum disease, and promotes good oral health!