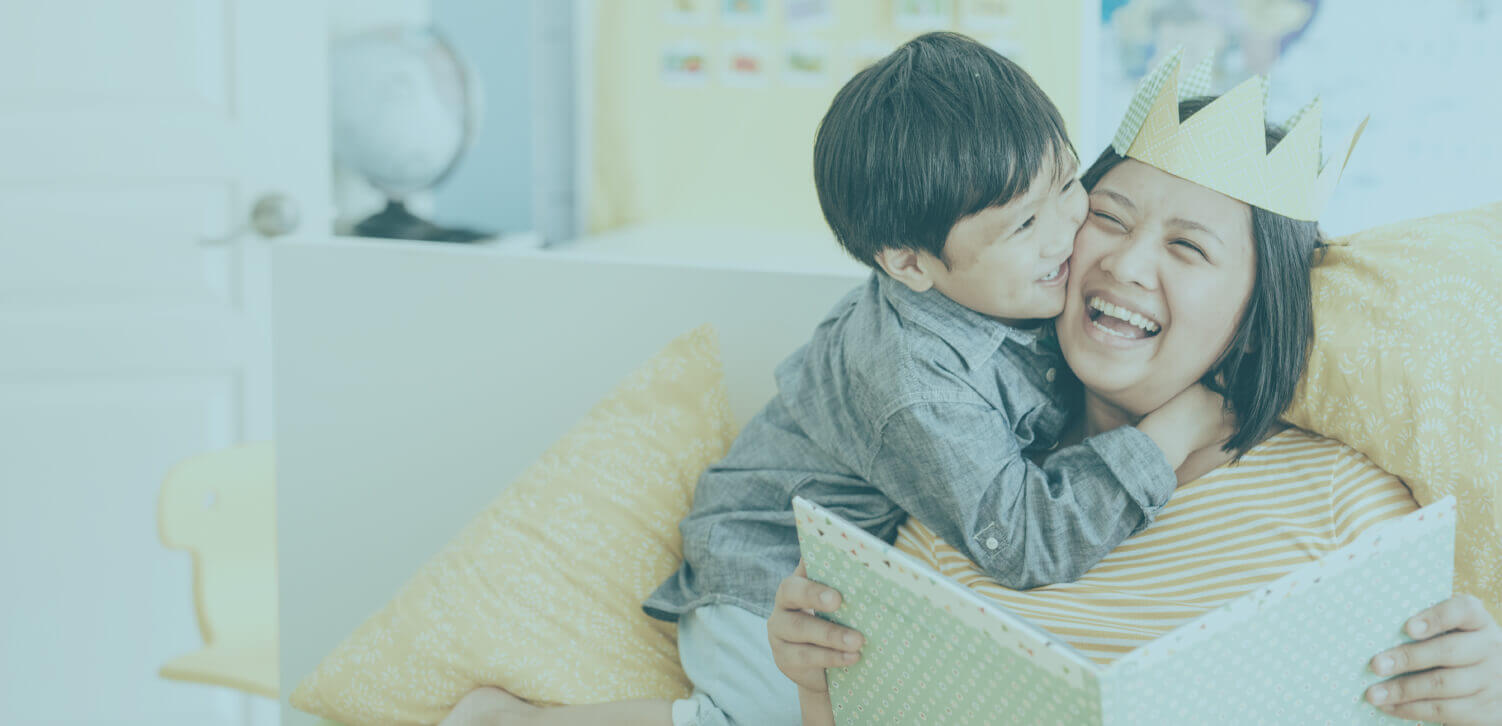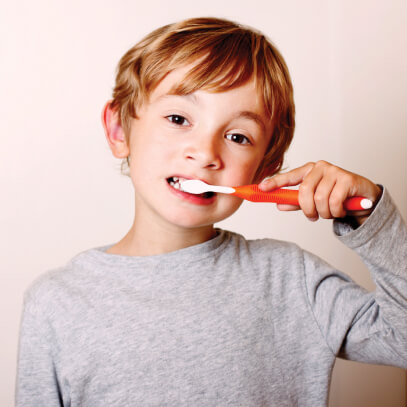 Routine Preventive Dental Care

in

Tyler, TX

A healthy mouth is linked to a healthy body. It's crucial for kids to understand the importance of maintaining healthy teeth and gums. Just like a knight guarding a castle, children must protect and care for their teeth throughout their lifetime. At Storybook Smiles, our affordable children's dental care team wants each one of our patients to have a smile fit for a fairy tale, and we're here to help them achieve just that!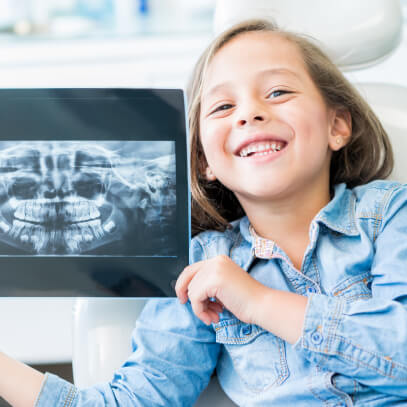 Teeth Cleanings & Exams
The American Academy of Pediatric Dentistry and the American Dental Association guidelines state a child should visit the dentist for a teeth cleaning and exam every six months. For children at very high cavity risk (e.g. kids with braces) a cleaning every three to four months can be helpful to prevent cavities. During these visits, our Tyler pediatric dentist will remove any built-up plaque (a mass of bacteria that causes gum disease) and calculus (a form of hardened plaque that can cause bone loss). Afterward, we apply fluoride varnish "tooth vitamins" to help keep their smile healthy and strong. By bringing your child in to see us on a regular basis, we can catch any dental issues early on when they are easier and less costly to fix. Our hope is that with proper coaching we can prevent ever having to drill out a cavity at all! Call our friendly Tyler, TX children's dentist today to schedule your child's next exam!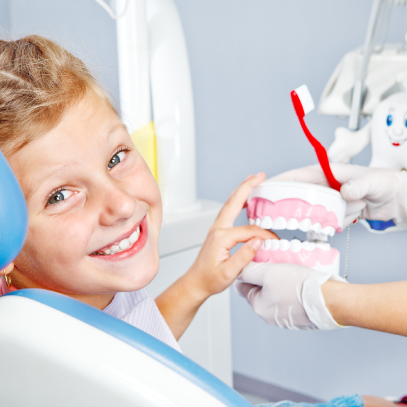 Brushing & Flossing Instruction
It's important to teach children how to properly brush and floss their teeth. By learning the proper techniques early on, they can better care for their smiles now and for years to come. Our team enjoys giving oral hygiene instruction and is always willing to answer any questions kids or parents may have about maintaining a good dental health regimen!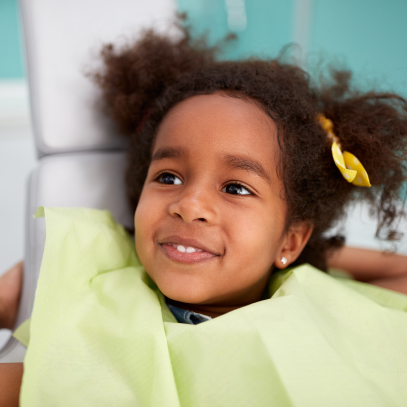 Fluoride Treatments
After a cavity risk assessment, we'll advise you on whether or not we think fluoride would be a beneficial therapy for your child. Fluoride is a natural mineral that protects teeth from decay. It's often found in toothpaste, mouthwash, and water. Fluoride fights harmful bacteria and will strengthen tooth enamel. It's especially helpful right as a new tooth erupts since the new tooth acts like a "sponge". Gone are the days of holding trays with fluoride foam and saliva dribbling down your child's face. The fluoride varnish we use requires just a few swipes and sets immediately. They can even eat or drink right after their appointment!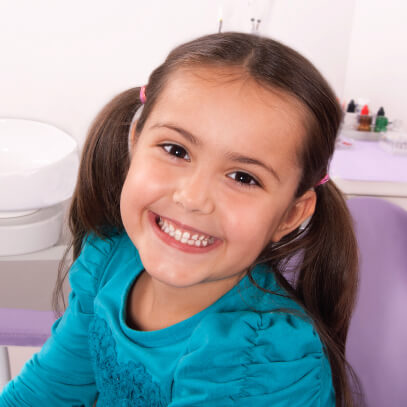 Dental Sealants
Being a groovy gal or guy is a great thing for a personality, but not for a tooth. Unfortunately, we all have natural grooves and crevices in the chewing surfaces of our teeth. To prevent leftover food debris and bad bacteria from hiding in these areas, we use dental sealants. Sealants are a thin, tooth-colored plastic coating that we apply onto the surface of teeth. This quick and painless treatment fills in the grooves and reduces the risk of cavities in permanent molars by 80%!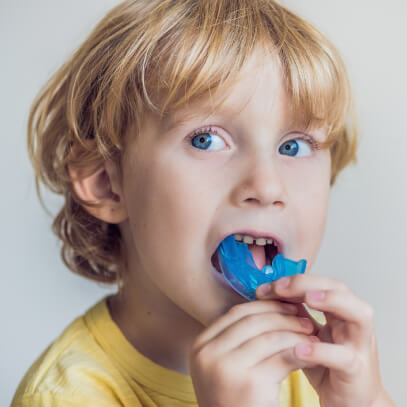 Sportsguards & Nightguards
More than 5 million teeth are avulsed, or knocked out, in the United States each year. The cost to treat an avulsed tooth over a lifetime is between $5,000 and $20,000. Mouthguards can help! For the ultimate protection and comfort, we can create thick, custom-fitted mouthguards to protect your little one's smile.
Grinding baby teeth together is very common and rarely causes problems, but for severe teeth grinding in adolescents, we can make a custom nightguard which acts as a barrier between the upper and lower arches of teeth to prevent damage.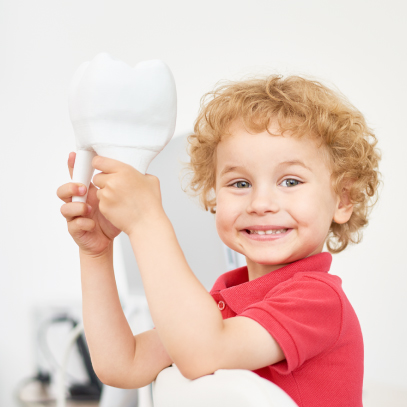 Cavity-Free Club
One of our favorite parts about our job is rewarding patients for taking care of their smiles! When they come to see us for their biannual exam and don't have any cavities, we enjoy celebrating their accomplishment with a big hooray and a fun prize of their choosing. If they're not quite there yet, that's okay. We'll give them a few tips and pointers in order to help them get there next time. Learn more about protecting your child's teeth from cavities!