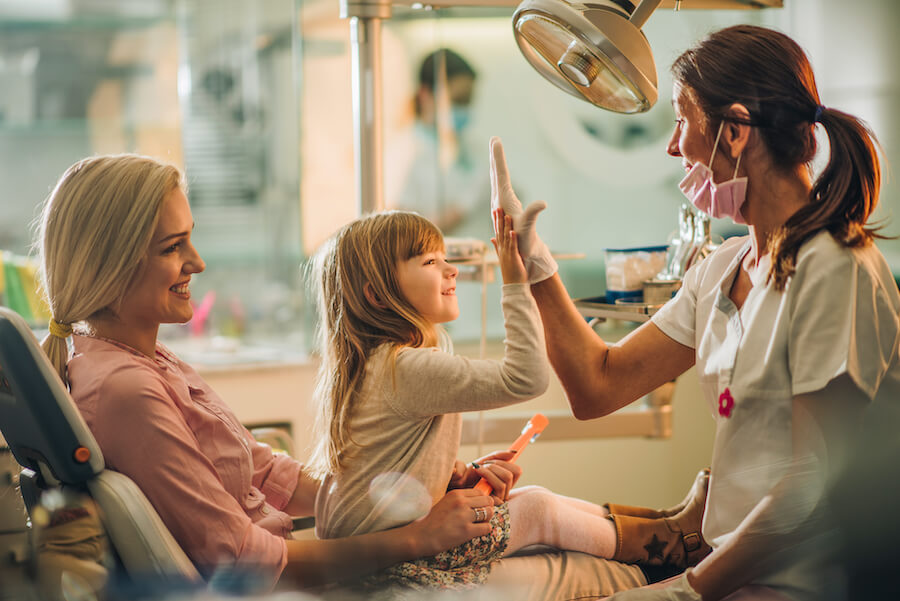 Is your child afraid of going to the dentist? At Storybook Smiles, we're accustomed to working with patients who have dental anxiety and other special needs. With this guide for parents, we hope to help your child feel more comfortable about coming to the dentist.
Try to Identify Emotional Triggers for Your Child

If you recognize specific triggers for your child's anxiety, discuss these with our team so we can do our best to accommodate your child. For example, some patients are fearful of bright lights, loud noises, or unfamiliar people. Other children are afraid of feeling pain, especially if they have had an uncomfortable medical experience in the past. These situations can also be exacerbated by other sensory stimuli, like tight clothing or hunger.

Make Dental Visits a Regular Occurence

Most children should come in for a professional cleaning every six months. Don't delay your child's dental visit even if they are resistant. Frequent visits with our friendly team at our comfortable office will help your child feel more excited about their dental checkups. These regular visits allow your child to become more familiar with our team, tools, and processes so they know more of what to expect.

Find Coping Strategies That Work for Your Child

Every child is different so it may take some trial and error to find techniques that help them relax before, during, and after a stressful situation, like visiting the dentist. Sometimes watching a role model, like an older sibling or a parent, in the dentist's chair can help a child feel more calm. A favorite stuffed animal, lovey, sweatshirt, or fidget toy could be a comfort aid. Listening to their favorite music or watching a show may distract your child from their anxiety.
Are you at a loss for how to help your child feel more comfortable and safe at the dentist? Our team can suggest additional tips to prepare your child at home. We can also discuss what you and your child can expect during their visit to Storybook Smiles. Our office offers a variety of relaxing amenities, including dental sedation. Please contact us today to schedule your child's appointment!