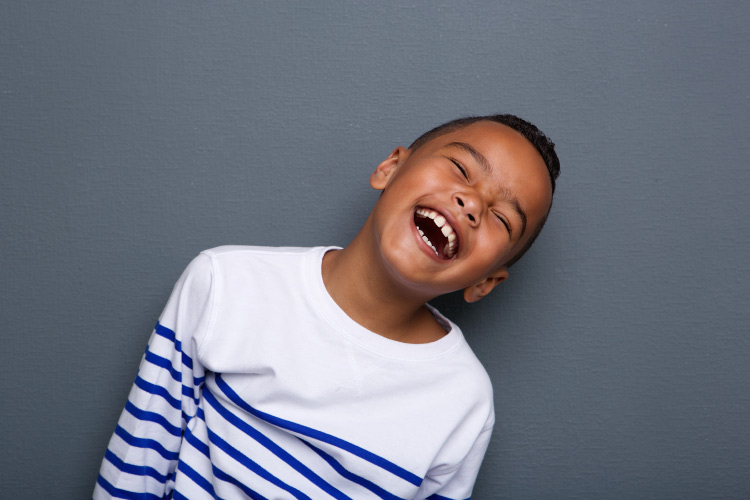 Your child should visit Dr. Patrick, our children's dentist, at Storybook Smiles every six months. Does that sound like a lot? Especially when your child might not have very many teeth? Both the American Dental Association and the American Academy of Pediatric Dentistry have recommended establishing a "dental home" by your child's first birthday or when they get their first tooth.
What Is a Dental Home?
If you browse our website, you'll see how important it is to our team that we establish a long-lasting, positive relationship with your child. We want visiting the dentist to be fun, not frightening! We have gone to great lengths to design our office and treatment around children so your child can feel "at home" in our office.
Regular visits to Storybook Smiles provide familiarity and ease dental anxiety. Additionally, when Dr. Patrick sees your child every six months, he is able to not only provide preventive services, but he is also in a better position to anticipate any growth or developmental issues.
Tailored treatment plans are also part of the dental home concept. We recognize that not all children are the same and they have different needs than adult patients. Our pediatric dental team has even received training to help serve our young patients with special needs.
What to Expect During Your Visit with Our Children's Dentist
First off, you will be greeted by our fun-loving and enthusiastic team. Very young children can sit on your lap during their early exams. When they get a little older, we have bright, colorful dental benches that are less intimidating than a dental chair.
During the exam we will use kid-friendly terms to talk about our instruments and the treatment. We'll take X-rays if needed. Our preventive suite of services include professional cleanings, fluoride applications, and sealants to help keep your child's teeth strong. For our young athletes, we will recommend a custom athletic mouthguard.
One of our main goals is to get children excited about taking responsibility for their oral health! We enjoy answering their questions and giving pep talks about good brushing and flossing technique.
Make Storybook Smiles Your Dental Home
Our pediatric dental office is so full of fun stuff for kids that you might have a hard time getting them to go home after their exam. So if you're looking for a children's dentist in Tyler, TX, Storybook Smiles is the perfect place for your children and teenagers to feel at home for their oral health care. We would be thrilled to see you soon.
Plus, scheduling an appointment is easy. Give us a call at 903-251-9292 or click the link below!