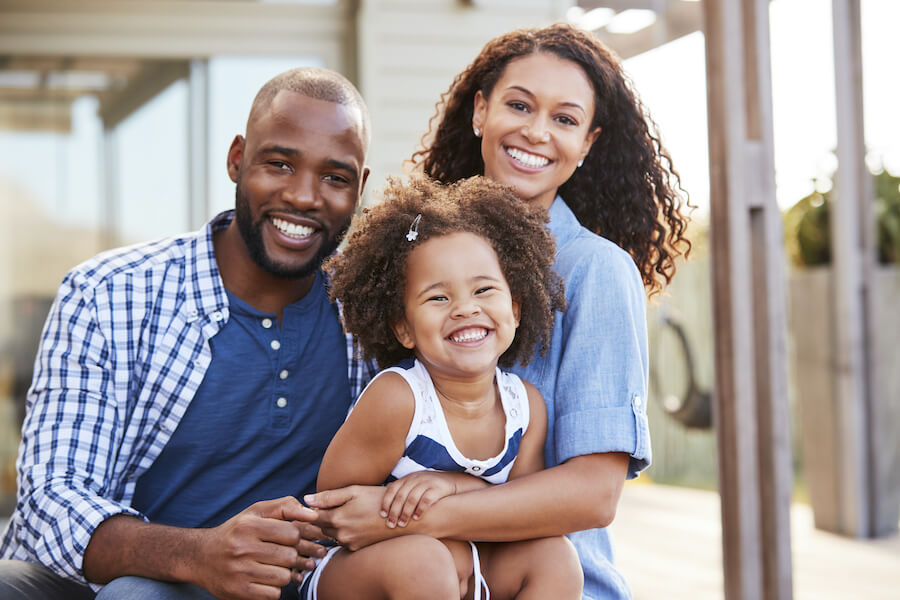 Baby teeth are the very first set of teeth a child has. These are the teeth a child learns to eat and speak with. Even though baby teeth fall out, they play an important role in your child's development and health.
Not only do they help your baby learn to eat and communicate, they also serve as placeholders to help guide proper growth of your child's mouth and jaw so they can eventually accommodate a full smile of permanent teeth. Like permanent adult teeth, baby teeth can develop cavities and decay, which can cause infections and other health complications if not addressed in a timely manner. Because of this, it's beneficial to keep your child's baby teeth clean and healthy!
Caring for Baby Teeth
An infant and young toddler cannot properly clean their teeth themselves. A young child depends on their parents and guardians to keep their smile bright and healthy!
Schedule your child's first dental appointment as soon as their first tooth erupts. Brush their teeth with a soft-bristled children's toothbrush and a smear of toothpaste the size of a grain of rice. Remain patient and consistent so your child comes to expect having their teeth brushed 1-2 times a day. Additionally, provide your child with a balanced diet that is high in whole fruits and veggies, whole grains, and lean protein, and low in sugar, simple carbohydrates, and acidic foods to lessen their chance of developing cavities.
Affordable Pediatric Dentist in Tyler, TX
At Storybook Smiles, we specialize in comprehensive dental services designed for young patients, from preventive care to orthodontics. Our team has cultivated a comfortable atmosphere filled with kid-friendly amenities! Plus, we aim to make our services affordable by offering flexible financing and payment options.
Please contact us to schedule an appointment for your child! We look forward to caring for their smile.