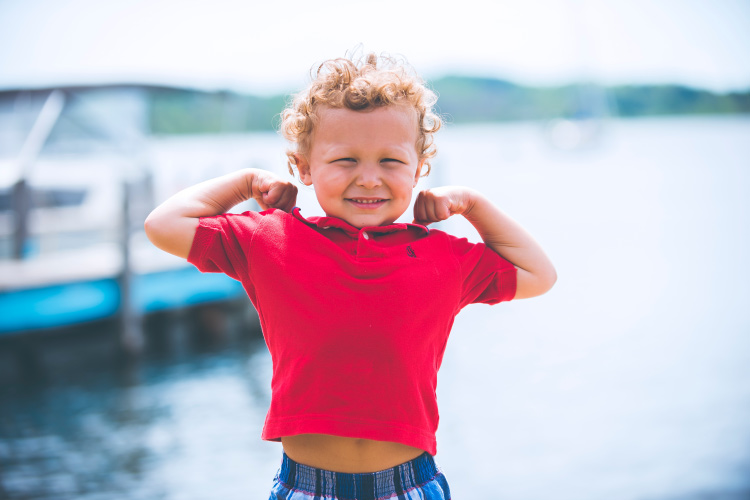 At Storybook Smiles Children's Dentistry, our top priorities are keeping little ones comfortable while at the dentist and inspiring a lifetime of healthy habits in each patient. We strive to make sure that all who come to our office feel relaxed and welcome. At our Tyler pediatric dental office, we want to make visiting the dentist fun while inspiring a lifelong dedication to oral health in every child we see. Here are a few ways that we are helping kids fight their anxiety about dental visits.
A Waiting Room That Feels Like a Playroom
When you come to our office, you'll see many things your child loves about their favorite playplace. Books and toys, iPads with games, and a treasure chest with prizes await your child when they come for a dental visit. Additionally, parents can take advantage of our complimentary Wi-Fi, coffee, and tea.
Our Friendly Team That Makes Dental Health Fun
Our team uses kid-friendly terms for our dental instruments and incorporates child-specific techniques to teach kids how to properly care for teeth. Each treatment room has an overhead monitor for your child to watch their favorite cartoon or movie. We've learned that when kids are having fun, they feel like their appointment flies by!
Relaxing Amenities for Each Child's Comfort
Your child will feel comfortable and brave with our soft pillows and blankets, cozy environment, safe and relaxing sedation options, and super strength numbing jelly before injections. Moreover, we will walk you and your child through every procedure or appointment so you both know what to expect.
Schedule Your Child's Next Checkup!
We love questions and take our time talking to you and your child about what they can expect at each appointment. When dental anxiety is an issue, we offer listening ears and lots of support because we never want our patients to feel scared or rushed! It's time to come see our friendly dentist, Dr. Patrick, if it's been six months since your child's last exam or if your child is over a year old and hasn't been in to see us yet. We look forward to helping you both feel comfortable and happy while you're with us. Contact us today.