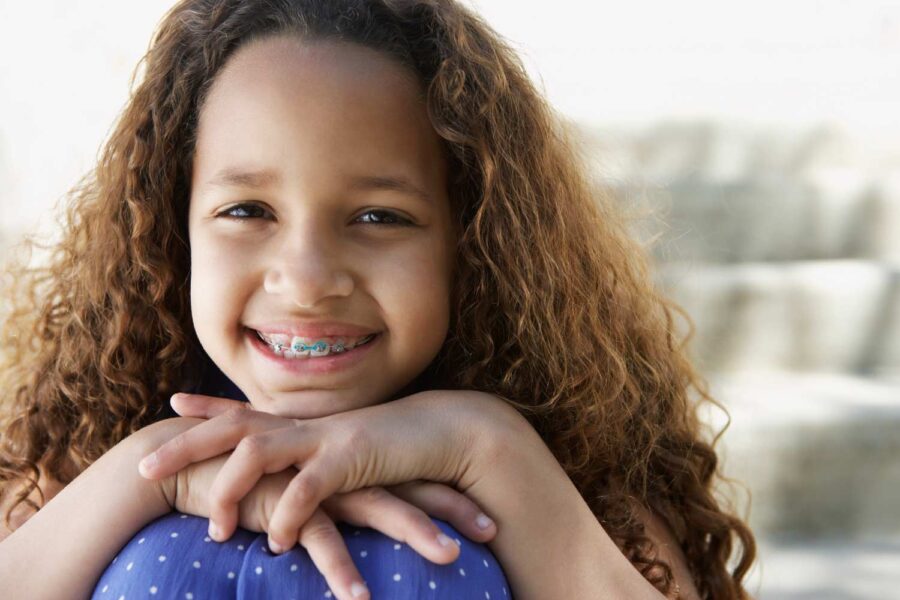 Smiles come in all shapes, sizes, colors, and degrees of alignment. Crooked, uneven teeth can negatively affect your confidence and make it harder to clean certain areas of your mouth. While misalignment usually starts young, many patients mistakenly think that a child needs to have all their adult teeth before treatment.
At Storybook Smiles, we offer interceptive orthodontics. This early orthodontic treatment addresses and prevents issues before all the baby teeth fall out.
What Is Interceptive Orthodontics?
Interceptive orthodontics addresses alignment issues early by anticipating how a child's teeth and jaw will develop. It can include a variety of treatment, from space maintainers to braces. By not waiting until a patient's teen or adult years, there are more treatment options because their jaw is still growing and they don't have all their adult teeth yet.
When to Schedule an Orthodontic Consultation
The American Association of Orthodontists recommends a child receive an orthodontic consultation around 7 years old. They may not need anything at this young age, but if they do, early treatment may reduce the overall time they'll need orthodontics.
Pediatric Orthodontics at Storybook Smiles
At Storybook Smiles, we can help your child's teeth grow healthy and straight with a custom treatment plan involving pediatric dentistry and orthodontics. Depending on their oral development and potential for misalignment, we might decide to remove a baby tooth early so an adult tooth can grow properly. A child might need a space maintainer to prevent crowding or a palate expander to make room for their teeth. When necessary, we may also use braces to straighten baby teeth and prevent more serious problems down the road.
Our pediatric dentist, Dr. Patrick, is all about helping patients feel safe, comfortable, and relaxed. Our team understands that children of all ages can feel nervous about going to the dentist. We strive to help each patient have a positive experience at our office.
If you have any questions about our comfortable office, our friendly team, or our pediatric dental services, please contact us today!