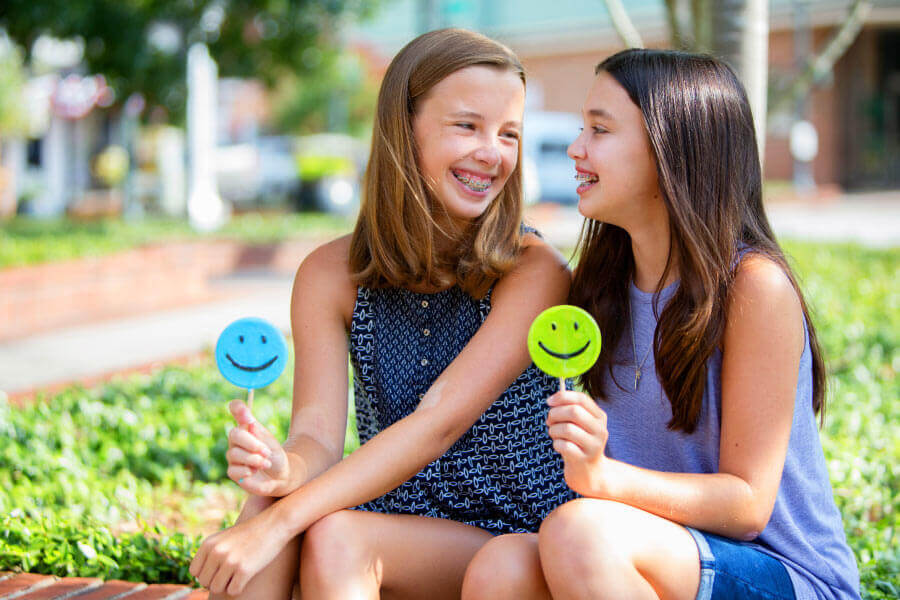 At Storybook Smiles Children's Dentistry in Tyler, TX, child-friendly orthodontics is among our many pediatric dental services. In this blog post, we'll review some of the reasons why a patient would need orthodontic treatment along with possible treatment options.
Problems That Orthodontic Treatment Can Fix
Orthodontic treatment, like braces, can improve upon a variety of issues that are affecting your child's smile, including (but are not limited to):
Teeth that are overcrowded
Inability to properly brush and floss teeth because of tight spaces
Bite alignment issues that make biting and chewing difficult
Clicking, popping, and pain in the jaw
Issues speaking or pronouncing certain words and sounds
Biting the tongue frequently
Kid-Friendly Orthodontics in Tyler, TX
At Storybook Smiles, we proudly offer a comprehensive suite of orthodontic treatments to give young patients a healthy, functional, and beautiful smiles. Our team will inspect your child's teeth, gums, and the muscles and bones in their mouth. This will help us determine what treatment plan is right for your child, such as a space maintainer, palate expander, traditional braces, clear aligner therapy, and/or multiple phases of orthodontics.
The right timing of orthodontic treatment depends on your child's growth. Early orthodontic treatment, or interceptive orthodontic treatment, prepares your child's growing jaws and makes room for their permanent teeth. Later treatment during adolescence begins after the permanent teeth have erupted.
Keep in mind that after orthodontic treatment, your child will usually need to wear a retainer to maintain their straight smile.
Affordable Orthodontics for Kids in Tyler, TX
Look no further than Storybook Smiles Children's Dentistry for your child's dental and orthodontic needs in Tyler, TX. We offer a variety of financial options to fit your budget, including a new patient gift.
To schedule an appointment for your child at Storybook Smiles, please call us or fill out our online contact form today.