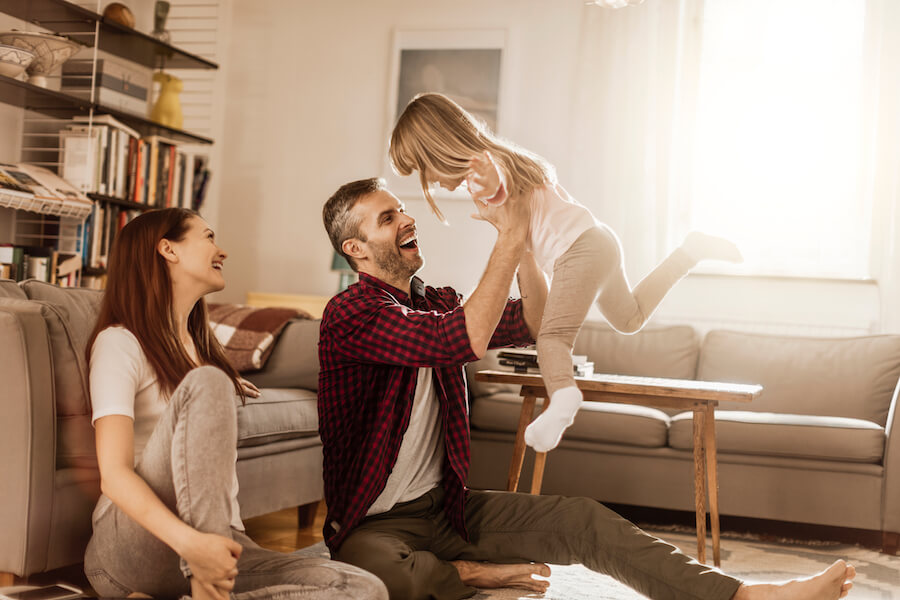 When you're a parent, there are so many fun and exciting things you get to teach your kids. Although it may not be very fun all the time, we encourage you to prioritize teaching your children good oral health habits! Here are several reasons why promoting good dental habits is important:
Builds Lifelong Dental Habits

By teaching good dental habits from an early age, you can help your child develop lifelong habits that will serve them well in adulthood. Maintaining good oral health throughout their life will prevent serious dental problems from developing, such as bad breath, cavities, gum disease, and tooth loss. These issues can be expensive, painful, stressful, and embarrassing.

Bad breath from poor oral hygiene and/or dental disease can make socializing uncomfortable for both your child and others. Cavities and gum disease are caused by the accumulation of bacteria in the mouth, which produce harmful acids. These acids erode tooth enamel and irritate gum tissue.

Check out our blog post "3 Ways to Make Brushing Teeth Fun" for tips!

Contributes to Good Overall Health

Encouraging your child to care for their teeth and gums through daily brushing, flossing, and eating a balanced diet will positively affect their overall health long-term. For example, poor oral health can contribute to anxiety, depression, heart disease, dementia, diabetes complications, and body inflammation.

Boosts Self-Confidence

Having healthy teeth and gums will help boost your child's self-confidence in social situations. This means they will likely be more willing to smile and enjoy interacting with others. Taking responsibility for their oral hygiene can also give your child a sense of satisfaction and accomplishment. Relationships with others and intrinsic motivation are extremely beneficial to your child's mental and emotional health!
Children's Dental Care in Tyler, TX
At Storybook Smiles, we aim to create an enjoyable dental experience for our patients. We offer comprehensive pediatric dental care and orthodontics, emergency appointments, calming dental sedation, and a variety of entertainment options and amenities. Please contact us today to schedule your child's appointment at our office in Tyler, TX!